So you're on the job hunt? Don't forget these job searching tips!
If you are qualified for the job, make sure you adjust your resume. Show how closely fit for the job your skills and experience are.
Look for jobs beyond the internet. Try networking, using a recruiter, even walking into a business you are interested in and requesting job posting information. Taking advantage of connections in the real world and seek out positions beyond the internet.
Keep an updated and relevant resume on Linkedin. A large majority of recruiters use Linkedin to research job applicants. Make sure Linkedin provides a great professional representation.
Be genuine, interesting, and not over-rehearsed.
Follow up with a sincere thank you that demonstrates your enthusiasm for the position.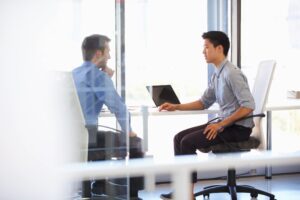 No matter how qualified you are, there are many factors that stand between you and your desired position. Make sure that you go the extra mile with every application you submit. Lean on networking opportunities and put a diligent effort into every custom-crafted resume and cover letter.
Not only are you making a genuine effort for your own employment when you put your best foot forward. You are also inadvertently displaying initiative and showing your genuine interest in the position.
You may not get every job you apply for if you follow the above tips. However, you will give yourself a much better chance at obtaining your desired position. Just be persistent in your pursuit of happiness and put your best effort into your job search. If you do this wholeheartedly, you will come out on top in the long run.
Make sure to check out this article for more about these simple tips for job seekers.
Don't Forget These Job Searching Tips!
Post by Mike Gamache – ESS Blogger, Event Videographer
Are you seeking general labor opportunities? Call Elite Staffing Solutions today! (877) 500-0420