Here is a list of famous actors and entertainers from Wichita. Although I knew about a few of these, I was surprised by several more.
Jeff Probst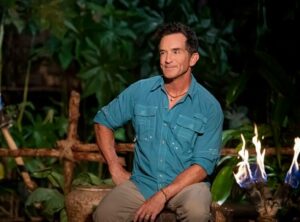 Jeff is the Emmy Award-winning host of Survivor. He has been the host of many game shows. Now, he is an established Executive Producer in Hollywood.
Kendal Schmidt
Wichita Native Kendal has played parts in: A.I.: Artificial Intelligence, Gilmore Girls and CSI: Miami. He is most known for his role as Kendal Knight on Nickelodeon's Big Time Rush. He also plays in a band with the same name of Big Time Rush.
Sinbad
I remember growing up with the Sinbad Show. I never knew that he began his comedy career in Wichita while stationed at McConnell Air Force Base. Sinbad was a KC-135 Stratotanker Boom Operator during his enlistment in the air force. According to Sinbad, he was discharged for parking his car incorrectly, after multiple instances of going AWOL.
Don Johnson
The actor that plays Nash Bridges moved to Wichita when he was six-years-old. He graduated from Wichita South High School. He won a Golden Globe for his role as Sonny Crockett on the hit TV series Miami Vice. His daughter is Dakota Johnson, the lead actress from Fifty Shades of Gray.
Kirsty Alley
Another one of the famous entertainers from Wichita Kansas… I graduated from the same high school as Kirsty Alley, Wichita Southeast. Although she's had multiple roles in movies and on TV, she is best known for her part as Rebecca Howe on the TV sitcom Cheers.
Barbara Sinatra
Wife of Frank Sinatra and Zeppo Marx. Barbara was not born in Wichita, but she did grow up here, graduating from North High School.
Hattie McDaniel
The Oscar Award winning actress from Gone With The Wind was born in Wichita Kansas. She was the first African American woman to earn an Academy Award and the first black woman to sing on the radio. Learn more about Hattie McDaniel at the Kansas African American Museum.
Check back soon for another post with more famous people from Wichita.
If you are seeking employment in Wichita Kansas, make sure to contact Elite Staffing Solutions at (877) 500-0420
Post by Mike Gamache – Blogger, Video Production Specialist