Making requests at work can be intimidating. Here's how to request a raise, promotion, training, or budget increase.
The article at the link above speaks in-depth about doing research, being prepared, and value propositions.
When framed properly, the request will showcase initiative, understanding of budget, and proposed value. The same question could sound entitled, ungrateful, and unprofessional if asked incorrectly.
Read the article at the link above. Spend some real time doing research. Then, make your request.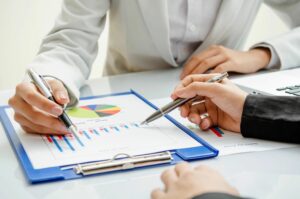 How To Request A Raise, Promotion, Training, or Budget Increase At Work
Do you need immediate entry level employment? Contact Elite Staffing Solutions at (877) 500-0420 today!