Wichita Construction Labor (316) 202-2082

Do you need Wichita construction labor? Use the local employment agency that just keeps winning more and more awards.
Elite Staffing Solutions is focused on people before profit, and we know you'll see this in a higher quality temporary workforce as a result.
Although the owner of Elite Staffing Solutions recognized the opportunity to generate better labor by treating staff better, I'm not sure he realized or intended this to become the purpose of his business.
Fortunately for his temporary employees, he learned early on that clients receive better service when employees are treated with the dignity and appreciation they deserve.
The model of people before profit is one that is beneficial to employees and employers, and now ESS wants to be the avenue that helps general labor and other employees grow and develop in their lives and careers.
In a recent interview with the Wichita Chamber of Commerce, Owner Chris Rickerson stated that he does not want to see his employees working for him in two-years, and he does not want his people to get "Stuck in a rut."
Rather, the desire for employees is to develop a foundation. A foundation that will allow them to obtain direct employment with clients or outside businesses. This foundation will allow employees to the skills and reputation that Elite Staffing Solutions helped them develop.
Wichita, Kansas is an amazing place that provides exceptional opportunities for families from all backgrounds. Let ESS improve your life by providing a job or labor for your job. Get in contact today and let us find the best way to help you or your business move to the next level. Don't settle for less than you deserve!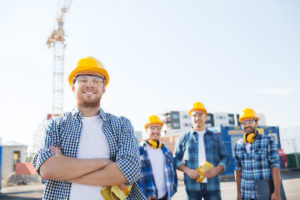 Whether you need short-term day labor, temporary or permanent construction personnel or staff for something completely different, make sure to contact Elite Staffing Solutions at (316) 202-2082 today!
Wichita Construction Labor
Article by Mike Gamache – Editor, CO Mtn Life
Don't miss out on the best long-term staff for your business. Contact us about our direct hire and permanent staffing