Direct Hire Wichita KS
Call (316) 202-2082 today!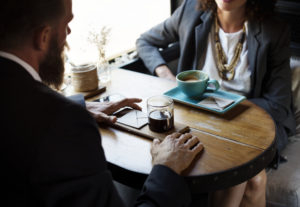 Are you an employer who needs direct hire services in the Greater Wichita Area? Stop wasting your staff's time and resources to generate candidates that are less than the very best. Don't take another chance with an average head hunter service. Use business #160 on the 2017 INC 500 list, Wichita-based Elite Staffing Solutions.
You have probably seen us recognized on several Wichita news sources as the Fastest Growing Business in Wichita for 2016.
The reason is simple. We believe in true, passionate service in the employment industry. We see clients and employees as real people who deserve the best service and the best treatment at work.
Our vetting process for temporary and permanent employment is a bit different than others'.
On the temporary side, we start most of our people in lower-end positions where they get to prove that they want to show up on time and get work done. From there, we have such a broad range of relationships with Wichita-based employers that we can quickly find better opportunities for our best employees.
Direct hire candidates are a bit different… We have an amazing pool of employees with a broad range of skills. It is possible that we already have a temporary employee that has proven to be an asset and may be a perfect fit for your business. At the same time, we are some of the best at finding the right candidate even when we don't already have a relationship with the perfect candidate.
We have worked with highly-skilled direct-hire positions in IT, Construction, and many more skilled industries.
We love performing the search for your ideal candidate and we are so confident in our ability that we offer a replacement guarantee if that candidate does not work out. Contact Chris Rickerson to learn about our process and the safeguards we have put in place for you.
Learn more about direct hire Wichita KS by calling (316) 202-2082
Direct Hire Wichita KS
Article by Mike Gamache: Digital Whiz, ColoradoMountainLife.com