I find a lot of valuable information on other employment-related sites. Below is a massive list of my favorite job and career blogs. Most are US-based and focused directly on the market we are working and living in.
I've removed any sites that require a subscription, though several may request for a reader to sign up, it should not be required at any of these sites.
I feel like this list can be an extremely useful resource for those who are on the job search, considering a job/career change, or pursuing career advancement.
This list of links and blogs is massive. Do not try to consume all of the information at each blog. Instead, take a few hours to review these career blogs and find 1-3 that you feel have the most relevant information for your personal job or career search. If you feel like you've consumed all that you need from your first couple blogs, please bookmark this page so you can always come back and find more career resources.
There are too many sites and links here for us to consistently review and update, so please feel free to contact us if any of the links become broken, or a blog is no longer posting new articles.
I put a lot of time and care into creating this list of blogs for my readers and for American Job Seekers. I hope you find value and great information within these links!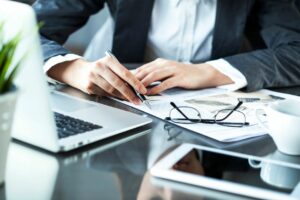 A
Alexandra Levit – This blog focuses on the dynamics of business and the workplace in current times.
Allison Cheston – Job seeker blog with a focus on recent graduates and early careers.
Ask A Manager Blog – This blog answers questions from a manager's personal perspective. This blog is very active.
@Work – A Career Blog – "A blog about getting and keeping a job."
Avid Careerist – Executive job search advice, tips, and tactics
B
Bold Career Coaching – This blog is from Career Coach Natasha Kosoff, who's primary focus is helping women in their pursuit of career growth and success.
Brooklyn Resume Studio – Career advice and job search blog.
C
Career Advancement Blog – This blog has multiple career-related subjects from author and nationally-recognized career coach Joel Garfinkle
Cubicle Chic – A career, lifestyle, and motherhood blog created by a professional woman for professional women. This is a top-rated blog, but it is falling behind on recent content.
Career Designs – Job Seeker and Career Advice blog with monthly posts from Career Coach Erin Moody.
Career Enlightenment – Career advice blog from "Job Searching with Social Media For Dummies" author, Joshua Waldman.
Career Igniter – Extensive career advice for career-minded job seekers.
Career Intelligence Resume Writing Blog – Here, you will find monthly posts from Executive Resume Writer Anette Richmond.
Career Metis – All encompassing career blog. I have actually blogged on this website for Elite Staffing Solutions in the past.
Career Music Blog – This website and blog are focused on careers in the music industry.
Career Protocol – This blog is primarily for job seekers in the fields of business administration and management.
Career Sherpa – Career seeker-focused blog with tactics and how-to info.
Careershift – Careershift is a well-rounded blog with categories for job seekers, career coaches, employers, students, and recent grads.
Career Sidekick – Wide variety of career and job seeker advice from lifetime Executive Recruiter Biron Clark.
Career Trend – Job Search and Career Advancement blog.
Career Valet – Career blog with a lot of video blogging content from Marcelle Yeager and writers Mariah Schumacher and Ann Fenton.
Chameleon Resumes – Blog by Executive Resume Writer Lisa Rangel, who specializes in Linkedin Strategies and job search coaching.
Corn On The Job – This is a career blog by Human Resources and Staffing Professional – Rich DeMatteo
Crossroads Career Blog – Another great career blog with a wide variety of content.
D
Daisy Wright – Daisy Wright is a career coach who helps mid-level professionals, managers, and executives move to the next step in their career.
Dana Manciagli – Job search career website with a lot of content catered to military retirees
Debut – This is a graduate-focused career blog with an emphasis on beginning graduate careers.
E
Exclusive Executive Resumes – Career advice, tips, trends and all things career-related.
Executive Career Brand Blog – General job search blog.
F
Feather Communications – Custom business training solutions provider blog by writer Heather Rothbauer-Wanish.
Find My Profession – Executive resume writing service with a blog that includes job search tips.
Forward Thinking Careers – job seeker blog from certified career coach Janna Kefalas
Free Resumes Blog – This website is focused on resume assistance and the job search.
G
Gen Y Girl – Millennial career and lifestyle blog with a headline of "Motherhood +Lifestyle+Entrepreneurship"
Glassdoor Blog – This is another great blog from an established site. It has categories for employers, career advice, and interview prep.
Grad Siren Career Guide – Blog with multiple career-related categories including job search and career advancement for students and recent graduates.
Great Resumes Fast – Content and information from executive resume writers and branding experts.
H
Hallie Crawford – Blog by certified career coach, speaker and author Hallie Crawford. Hallie is featured as a career expert on Forbes.com, CNN, The Wall Street Journal, Fox Business News, Yahoo HotJobs and Entrepreneur Magazine.
Hired.com Blog – Tech-focused job search and career blog.
Hire Imaging – Career coaching blog by Certified Coach Barb Poole.
I
Introvert Whisperer – Here, you will find career advice for ambitious introverts.
J
Jibber Jobber – Blog for job seekers and employees.
Job.com News – Blog with separate categories for job seekers and employers.
Jobscan Blog – Jobscan was created for automated resume optimization. The blog is focused on job seekers with strong emphasis on resumes.
K
Kathy Caprino – This is a career blog with multiple categories related to career fulfillment.
Keppie Careers – Blog by Miriam Salpeter, a social media strategist and consultant for job seekers and entrepreneurs with 20-years experience.
L
M
Marla Gottschalk – The "Office Blend Blog" focuses on issues and productivity in the workplace, primarily from a management perspective.
Mary Elizabeth Bradford – Career blog for C-Level executives.
Mike McRitchie – A combination of posts and guest posts focusing on age-proofing your career from career coach Mike McRitchie.
My Lifestyle Career – Blog for designing a meaningful second-career after retirement by Nancy Collamer – Author and Blogger for PBS and Forbes.
N
O
On The Job – Blog by Anita Bruzzese. "America's Favorite Workplace Columnist"
P
Pathfinder Careers – This blog features occasional blog post that focus on career job seekers.
Patrick Algrim – Great posts about the job hunt in many industries.
Pioneer Careers Blog | University of Denver – This blog is focused on career preparation and career search for recent and upcoming college graduates.
Punched Clocks – General career blog from a millennial perspective with job search and application tips.
Q
R
RH Resumes – Resume writing and job search blog from resume consultant Rebecca Henninger.
S
Shimmering Careers – Career and resume coaching blog by industry authority Paul Freiberger.
Simply Hired Blog – The Simply Hired Blog has categories for job seekers and recruiters.
Six-Second Resumes – This blog is for job seekers who are on the hunt.
Sterling Career Concepts – Multi award-winning career blog
T
The Voice of Job Seekers – Award-winning job search and career advice blog and podcast by Career Consultant and Author Mark Anthony Dyson.
The Writing Guru – This is a resume writing and job search blog by Attorney and award-winning writer Wendi Weiner.
Things Career Related – Career search blog with a unique focus on introverts and extraverts.
Thrive Yard – How-to blog for employed professionals and job seekers alike.
U
V
Vocation Village – Career advice and tactics for happiness in life and at work from vocational psychologist and career coach Dr. Janet Scarborough Civitelli.
W
Way Up Community – Blog with categories for employees, employers, job seekers, and students.
When I Grow Up – Career Coach Michelle Ward provides advice helping creative women "discover, launch and build their authentic, fulfilling, lucrative businesses."
Work It Daily – Work It Daily has a blog with extensive job and career-focused categories. They also have paid online career consultation services.
Work Remote Pros – Remote working blog for job seekers and employers.
Writing Guru – How-to resume and job search blog from attorney and award-winning Writer Wendi Weiner.
X
Y
Z
Zetsy – Job search and professional lifestyle blog
My Favorite Job And Career Blogs
Post by Mike Gamache – ESS Blogger, Video Producer
Contact Elite Staffing Solutions for entry level job opportunities today! Call (877) 500-0420