I just found a cool link with lots of fun facts about Wichita Kansas.
Here are some of my favorites:
The White Castle fast food chain was started in Wichita. Sadly, the restaurant moved its headquarters to Columbus Ohio in 1933. The last White Castle in Kansas closed in 1938… Where are my sliders at?
I was personally unaware of White Castle, but I feel like everybody knows Pizza Hut started in Wichita.
In the old days, approximately five-million longhorns traveled to the Wichita Railhead via the Chisholm Trail.
As the Air Capital, Wichita manufactures 67% of general aviation aircraft worldwide.
Wichita has 19 museums, 39 art galleries, 13 golf courses, and 21 live theaters.
Wichitan Gage Brewer played the first electric guitar at the Shadowland Ballroom in Wichita in 1932.
Wichita has a lot more fun facts and history. Every day is a chance to explore and learn something new about our beautiful city.
In conclusion, make sure to check out the links in this article for more entertainment, history, and fun facts about Wichita Kansas.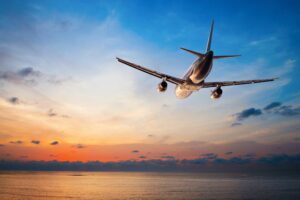 Post by Mike Gamache – ESS Blogger, Videographer
Are you looking for immediate work in the Wichita Area? Contact Elite Staffing Solutions to learn about opportunities today. (877) 500-0420