Elite Staffing Solutions was recently featured in "INC. Magazine." See the article about our Wichita-based startup business.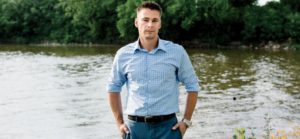 After personally knowing Chris since about 2012, I have watched the entrepreneurial pursuit that is Elite Staffing Solutions go through a few phases.
At first, it was all about succeeding and supporting his family… As success came to the owner in quick-order, I watched the transformation from a focus on success to a realization that his position as a job provider could genuinely impact the lives of many who need a chance to get started or get back on their feet.
Make sure you check out the above article about Chris Rickerson and Elite Staffing Solutions by clicking the link in the first line of this article.
And if you ever find yourself in a place in life where your position in life can help others grow or succeed, I hope you take advantage of that amazing opportunity.
We're in INC. Magazine!
Make sure to learn about our Direct Hire service!
post by Mike Gamache (Freelance Journalist – ColoradoMountainLife.com)