Wichita Headhunter and Direct Hire
Don't use another Wichita Headhunter, Call Elite Staffing Solutions about our Direct Hire services! (316) 202-2082
We were recently featured in INC Magazine in their prestigious INC 500 list.
We were business #160 on the list for 2017. Check out the article on INC's website.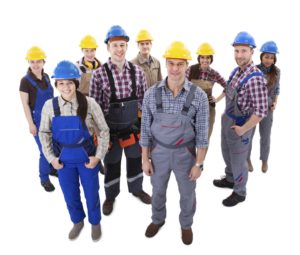 Why would you use our Wichita direct hire service over doing it yourself?
First of all, its what we do all day every day. We work with employees and employers in a huge range of industries with a giant variety of skill sets. During a year, we hire more employees than most businesses in town. We know how to hire and we do it well.
Next, your team members are productive in their positions. There is a lot of opportunity cost associated with diverting an employee or team's attention from their area of comfort, productivity, and expertise. Make sure to quantify how much productivity is lost in other places when tasking your team with the search for new employees.
Finally, imagine the liabilities associated with your own hiring. If you are unhappy with the new team member, you are pretty much stuck. Not only could you be stuck with a sub-par hire… You may actually see negative consequences within your team as a certain member or certain members will bear the responsibility of the decision to hire.
Call Elite Staffing Solutions today to learn about safeguards we have set in place to protect you and your organization when you use our Wichita direct hire service! (316) 202-2082
Have you ever wished you could try out an employee before permanently hiring them? Now you can with Elite Staffing Solutions' temp-to-hire services. If I haven't said it enough, give us a call today to learn how our service works and why we're the best provider for your Wichita Area business. (316) 202-2082
Wichita Headhunter and Direct Hire
Article by Mike Gamache: Blogger, ColoradoMountainLife.com