Looking for Wichita construction labor and personnel? You're in the right place!
Call (316) 202-2082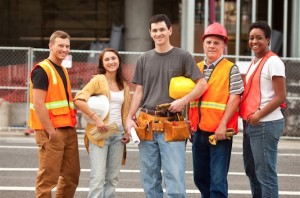 Elite Staffing Solutions has experienced a lot of success for being a relatively young business. The reason? We believe in our relationships with our clients. We understand that labor can be one of the biggest liabilities or assets to a business, and we're here to make sure that your temporary or permanent construction employee is an asset.
Elite Staffing Solutions has a large catalogue of construction labor and personnel with a wide variety of skills and experience. This means that we will find you the right employee at the right price.
We also value our personnel and treat them as they deserve to be treated. As a result, you can expect a higher-caliber worker.
Have you ever hired the wrong person? The results can be extremely costly, even devastating. That is why we take the risk out of employment.
With ESS, your construction talent will be covered for liability insurance, workman's com, and unemployment. This allows an employer to hire only as many workers as needed on a daily basis. It also makes it possible to try out an employee under our umbrella before hiring them directly.
Elite Staffing Solutions is owned by a single father of 3 boys. As he always says "Nobody will work harder for you!" and he means it… Another slogan that you will hear from Elite Staffing Solutions is "Putting service back into staffing"
You won't find another employment agency that values your business more or works harder to ensure you satisfaction.
Stop wasting your time with bad service or risking the farm with direct employment. Love your staffing experience! Get a quote from Elite Staffing Solutions today! Then check out more about Construction Labor Wichita KS.
(316) 202-2082
Wichita Construction Labor and Personnel
Article by Mike Gamache