Social media is not just a widespread interest. It can also be a valuable tool for career growth.
I have worked in social media and internet marketing for nearly a decade. Here is the simplified version of what I have learned:
Interact with others in our field of interest.
Create content that engages those people.
Have a positive and empathetic online persona.
Maintain an updated, professional profile.
The details get much deeper. Check out this article about using social media to advance your career. Next, consider how you could use social media to boost your career.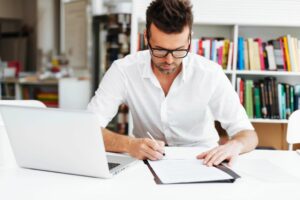 Are you looking for temp-to-hire opportunities? Contact Elite Staffing Solutions to learn about jobs that may be right for you! Call (877) 500-0420