Apprenticeships and personnel in Wichita Kansas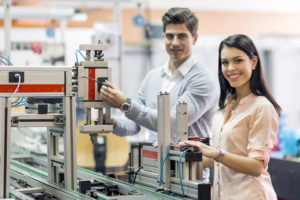 Are you looking for an apprenticeship opportunity in the Greater Wichita Area? Elite Staffing Solutions may have something for you!
We are a locally-owned Wichita employment agency and personnel provider with a wide variety of jobs. Some of our positions require technical degrees and certifications, while many others are entry-level hands-on positions that provide the perfect experience for better paying and more prestigious positions.
Why do we use the term apprenticeship? Well, our staffing agency is a bit different than others. We use a different vetting process that rewards those who demonstrate good, dependable work ethic.
Many of our positions are entry-level. Some of them do not require experience. These positions are where many of our employees start. After a short amount of time, whether it be a few weeks or a few months, an employee will demonstrate a track record of good attendance and meeting expectations. Those employees have demonstrated that they will perform in higher-paying positions.
It is amazing how fast one demonstrates their consistent work ethic while others show a lack thereof.
The employees who show up on time and get the job done will stand out. Those who are good employees will be the first to be considered as better paying, more prestigious jobs become available… If you're unfamiliar with Elite Staffing Solutions, we keep busy! Many days, multiple positions become available both for new employees, as well as  advancement opportunities for our top performers.
As a Wichita personnel provider, Elite Staffing Solutions has defined its mission as "People Before Profit" and we believe that our employees will feel it when they work with us.
Our success in business has given us the luxury of turning away clients who do not treat our people properly. Maybe this is unwise in the interest of profit, but we have come to believe that everyone wins when the employee doesn't hate their job or employer. Heck, we hope to find positions that our employees actually enjoy, but they have to put in the work to earn it!
If you're ready to show up, work hard, and do it again the next day, contact Elite Staffing Solutions for your opportunity to come up!
Need construction labor or a construction job? Ask how we can help!
Apprenticeships and personnel in Wichita Kansas
Blog post by Mike Gamache from Colorado Mountain Life
Make sure to learn about our Wichita direct-hire services!