Job Application Tips that Make a Difference!
We've all been there at one point. Dedicating hours upon hours to brainless, repetitive data entry. Filling out the same forms on different websites, or even providing the same information for a different job on the same website. It feels like the biggest waste of time, and our instinct is to do anything we can to streamline the process. I'm here to tell you that you're only hurting yourself by focusing on quantity and speed over quality.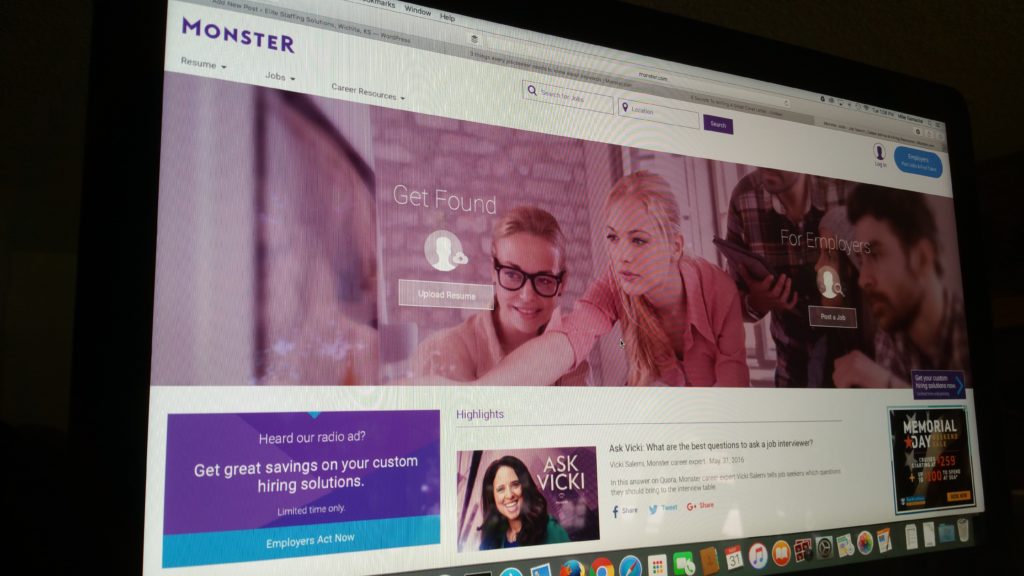 Current technology leaves the application vetting process largely to algorithms, plugins, and databases. Because of this, it is extremely important to take the necessary steps to craft your application, resume, and cover letter to the specific position and employer you are pursuing… Sounds like a lot of work, right? Yes it is, but ask yourself, would you rather submit ten applications that are of an A+ rating, or a hundred that go straight into the pile of rejects before a human ever sees it? The fact is that putting more time and effort into a single application is far more effective than blasting out ten applications that are exactly the same, regardless of the position.
One of the job application tips you can use to save yourself time and effort is to have a current resume available on your computer or mobile device. Make sure it is current, but don't worry about making this version completely perfect. You will be modifying it each time you use it.
By having a generic resume ready, you will no longer have to re-type your job experience and remember dates/contact info, etc. If it is already at your finger tips, you can copy and paste a large amount of your resume into the fields of your online applications. But don't just blaze through this process with little or no discrimination. Make sure to modify each and every bit of your experience to conform to the specific position you are applying for. Don't lie, just communicate from the context of that position.
What I mean is that an administrative assistant at an engineering firm and a doctor's office will have many of the same general responsibilities and skills while the specifics of those responsibilities and skills will differ. Instead of speaking about an medical position by showing experience "Managing patient files" or "Maintaining medical records" maybe your are "Managing customer accounts" or "Maintaining client data" This way, you are not slapping them in the face with the fact that you worked in a different field over and over.
One of the best ways to set yourself apart in the "battle against the algorithms" is to strategically place keywords in your resume and cover letter. I would explain this in greater detail, but I found an article that does it so well that I don't want to take away from the message by putting it in my own words. Check out this article about resumes and keywords from Monster.com
As for your cover letter, having a document to copy and paste could be useful sometimes, but even then, plan on modifying it every single time.
Your cover letter is the one tool that you have to express interest in the position you are applying for, while speaking about your experience and success. It is also the only exposure the hiring manager will have to a bit of your personality. My suggestion is to write a cover letter for each position, then save it in a folder with a file name like "coverletter-xyzcompany-position.doc" then follow that same format. This way, you will have access to previous cover letters when you find similar positions. Then, you can copy and paste a cover letter with the intention of modifying it for that position. Here is an amazing article with videos about cover letters from Forbes.
One simple little trick that can set an applicant apart is to include a professional portrait on your cover letter. Make sure it is fresh and looks like you actually do when attending your in-person interview. If you use your college graduation portrait and you've been in the field for 20-years since, you have set an expectation that is purely periphreal and unrelated to the position you are applying for, yet your first impression on the employer will be something like: "Who is this joker? That's not at the person in the picture!" Now, you have subconsciously started off on the wrong foot before the first words or handshakes have even been exchanged. Once you get in the door, selling yourself is a different skill set than producing great application. We'll save that for another post though.
Use the portrait, but do it correctly. If the cover letter shows a bit of your personality, and there is a face to match it, I guarantee you will stick out in the hiring manager's head.
Now that you have all of these redundant resume and cover letter files, don't just use them after entering the data on the application. Many online applications request that you to submit text on their application, then add a file as a supporting document. If you do this, MAKE SURE to modify the resume or cover letter file FIRST, then copy and paste the data to the application. Don't modify it in text on the application site, then upload a version that doesn't match what you have entered.
Remember, you are being compared to dozens, maybe hundreds of others. Minor discrepancies can demonstrate a lack of attention detail or lack of desire for the position. These discrepancies could ultimately cost you the job.
From an employer's eyes, a truly enthusiastic applicant will treat the application process as the highest priority in life.. Make sure to demonstrate that you are serious by taking the time to focus on the small details. Your perspective employer might not notice every little thing you did right, but they will definitely notice the things that you don't.
When applying for the job, your focus isn't that the employer hires the most qualified or most experienced candidate. What you care about is that they hire you! A well-constructed application, resume, and cover letter can absolutely get you the position if you follow these job application tips.
For me, one of the worst ways to spend my time and energy is going through the tedious application process, then repeating the same time-consuming and unchallenging tasks over and over.
Why not make your time count and reduce the amount of applications you submit, while giving yourself a better chance at a higher-paying and/or more desirable position? Take the time to do it right, and you will be rewarded with the best results possible, while the others who may be more qualified just go into an electronic pile of data to never see the light of day.
Job Application Tips that Make a Difference!
Article by Mike Gamache
Looking for Wichita construction jobs? Contact us about opportunities today!