Video Interviewing – Ah Ha!
Elite Staffing Solutions is proud to be the first employment agency in the Greater Wichita Area to adopt video interviewing!
Check out this article about the Advantages of Video Interviewing from money.usnews.com for more reasons why video interviews are so great.
Our quest isn't to "just do the job and get paid." The mission is to be the best agency to work with in every way possible. Video Interviewing is one of the many ways we are setting ourselves apart.
We now live in a world where Millennials outnumber Baby Boomers. In our time, employees and employers have become accustomed to instant gratification and extremely efficient processes.
As the first staffing agency in Wichita to adopt video interviewing, Elite Staffing Solutions is striving to be the most valuable employment agency to employers and employees alike.
There are so many advantages that video interviewing can provide.
Even the most organized business can lose track of a candidate's skills and qualifications. Maintaining a video interview database allows us to instantly screen dozens or even hundreds of candidates for your position, thus allowing for faster turn-around time and a more in-depth search for the perfect employee.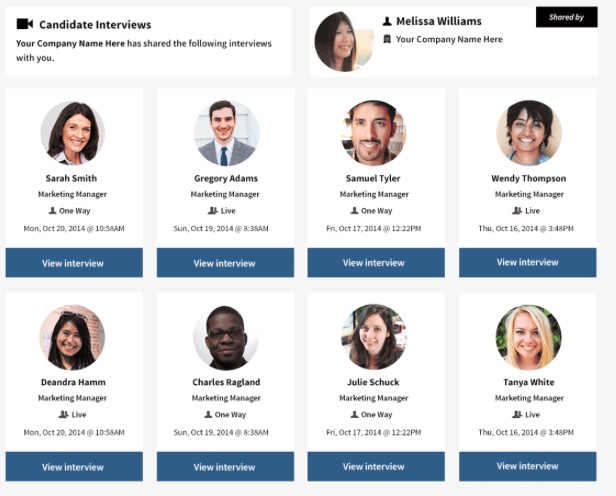 Video interviews also allow us to meet with candidates for your position from afar.
When you need a specialized skill set, potential employees may not be a short drive away from our office. Not only are video interviews more efficinet than phone interviews, they are more revealing and more organized.
When you choose to work with a temp agency in the Greater Wichita Area, consider what you are actually paying for. Does the agency just eliminate liabilities for several dollars an hour per-employee, or does the money you spend actually pay for useful solutions like video interviews, a staff who genuinely cares about you as the client, and a company who will not settle for anything less than success.
If you require personnel for your business or just need temporary labor, Contact Elite Staffing Solutions today!
Video Interviewing
Article by Mike Gamache