One of the most important aspects of being happy at work is a positive work environment. The challenge is defining what a positive workplace is for you.
Basics of a Positive Workplace
Some of the basics that we all deserve: Being treated with dignity and professionalism. Having access to the tools and resources needed to do the job well. Having a manageable workload and reasonable productivity expectations.
As you seek your ideal work environment, don't forget about the above attributes of a positive workplace.
Understanding Yourself
Next, understand a bit about yourself. Do you like a physically active job? Do you prefer more hands-on technical work or do you enjoy a traditional office space with cubicles and a water cooler? Are you a people person? Do you like interacting with clients and customers or do you prefer to do more work behind the scenes?
From a young age, we are told to choose a future career. Then, we dedicate several years of our adult lives to attaining the job we have chosen. Sadly, many learn about their workplace needs and desires after they have started on a career path. Sometimes that path does not provide the positive environment we desire.
Every employee's experience is different. For me, I have found that workplace conditions are more important than the job title. Any time you find an environment that you are happy to work in, it is something to appreciate.
Moving Forward In Your Career
As you are moving forward in your life and career, don't leave a good thing until you find a better working environment. A little extra money or a more prestigious job title cannot replace a positive working atmosphere.
Every day of work is still work. That being said, a workplace that sends you home with a smile at the end of the day is a workplace you don't want to leave until you truly find a better environment to work in.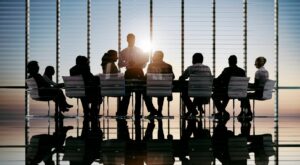 Always keep your eye on your long-term career goals. While you seek improvements in your life, be sure to appreciate a positive workplace when you are working in one.
What Is Important In Your Work Environment?
Do you need work in the Wichita Area? Call Elite Staffing Solutions to learn about employment opportunities today. (877) 500-0420
Post by Mike Gamache